Claymont Mansion Receives Restoration Grant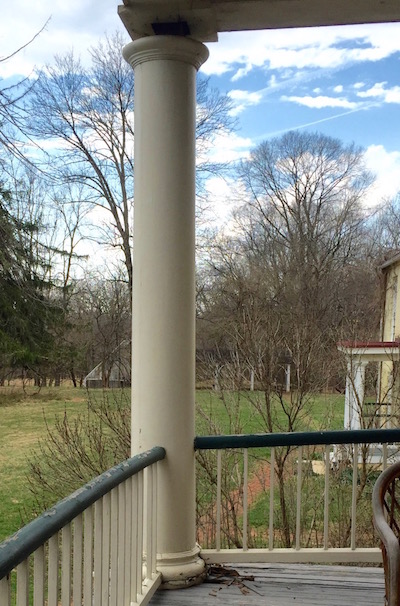 The WV State Historic Preservation Office has awarded a preservation grant to the Claymont Society to restore a deteriorated porch column on the Mansion's southwest side.
During a visit to the Mansion, SHPO staff encouraged the Claymont Society to apply for a grant to repair the structural column. This is the 5th WVSHPO grant to be awarded to the Society. The grant is a one-to-one matching grant, meaning the Society must match funds received from the State.
If you would like to contribute a tax-deductible donation to this project, please donate here.