Conference Facilities
Claymont offers our clients several different facilities for their conferences. Rooms of different sizes for breakout sessions, small group work,
or larger lectures are available at both the Mansion and the Great Barn.
Each of our facilities offers a different feel, so be sure to contact us to schedule your tour before you book!
Be sure to think about adding the Octagon to your retreat event for large lectures, movements, yoga, or dance event.
We look forward to hearing from you!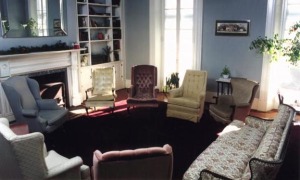 The Claymont Mansion offers retreat organizers the use of our hardwood floor Ballroom. Featured in Gods and Generals, the Ballroom is perfect for organizations that need a larger venues or wish for their retreat participants to experience a morning meditation as the sun rises over Claymont.
The Library at Claymont offers guests an inviting environment for their small working group. Comfortable couches and period book cases add to the ambiance of the small room.
The Music Room in the Mansion is another smaller venue for your event. Perfectly suited to smaller groups, this area will allow your guests to relax or even play on the grand piano!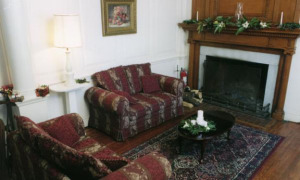 The Great Barn offers retreat organizers a larger facility with many more rooms that are available for your event. Your retreat can use all of these facilities or only some of them based on your unique needs. Be sure to contact our Event Coordinator today for more information!
The room most in demand at the Great Barn is the hardwood floor Meditation Room. Sunlight streams in through the many beautiful windows and reflects off the mirrored walls. The Meditation Room is the perfect setting for your meditation group, dance class, or any event where sunlight is needed.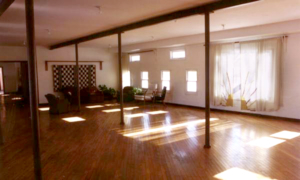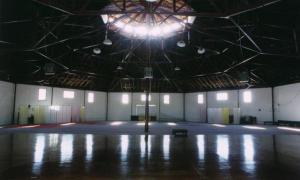 Does your event need a large space for a talent show, Dance, large lecture, or other event? Consider adding the Octagon to your rental.
The Octagon can hold up to XXX people at a time for a lecture, or a smaller number for a more active event. The beautiful wooden floors add a special ambiance to your time here at Claymont.